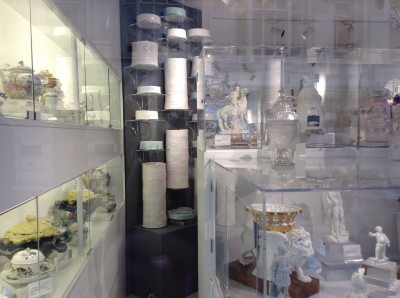 My porcelain cylinders has returned from New York to London. Brian has built the same wall here as in New York at the International Fine Art & Antiques Fair in late october.
If you are in London you can find it at Brian Haughton Gallery, 15 Duke Street, St James´s.
After I had told Brian that I thought it looked really great and interesting to see my pieces among all the 18th century antiques, he told me that:
"Yes it works very well, the mixture of 18th century and modern. However the modern porcelain has to be very good and special to work with 18th century and yours certainly does. I have presented your work in the way the porcelain rooms were designed in the 18th century with brackets on the walls reasonably close together to make a big statement of the porcelain pieces. It looks great."
And I must say I agree with him!