Utställningen PRESENT öppnar lördag den 7 november i Bomuldsfabriken Kunsthall, Arendal, Norge. Det är en stor utställning med 5 välkända keramiker som Sidsel Hanum (N), John Skognes (N), Nina Malterud (N), Yasuda Takeshi (GB) och mig Gunilla Maria Åkesson (S).
Vi har så pass stor plats att visa oss på att man kan se det som 5 stycken separatutställningar. Det här är den sista utställningen som intendenten Harald Solberg kuraterade innan han tyvärr och sorgligt nog gick bort i Juni 2020. Harald var en otroligt engagerad intendent som är väldigt saknad i det norska kulturlivet. Och han skulle ju givetvis ha varit med nu vid öppnandet av denna utställningen, då denna utställningen skulle avsluta hans tjänst som intendent innan han gick i pension.
Utställningen står till den 7 februari 2021. Som läget är nu pga pandemien kommer utställningen att öppnas utan vernissage. Jag kan inte resa dit men hoppas att det kan bli något senare om pandemien lugnar ner sig.
Här kan du läsa katalogtexten för utställningen skriven av Förste Konservator vid KODE Kunstmuseum i Bergen, Anne Britt Ylvisåker.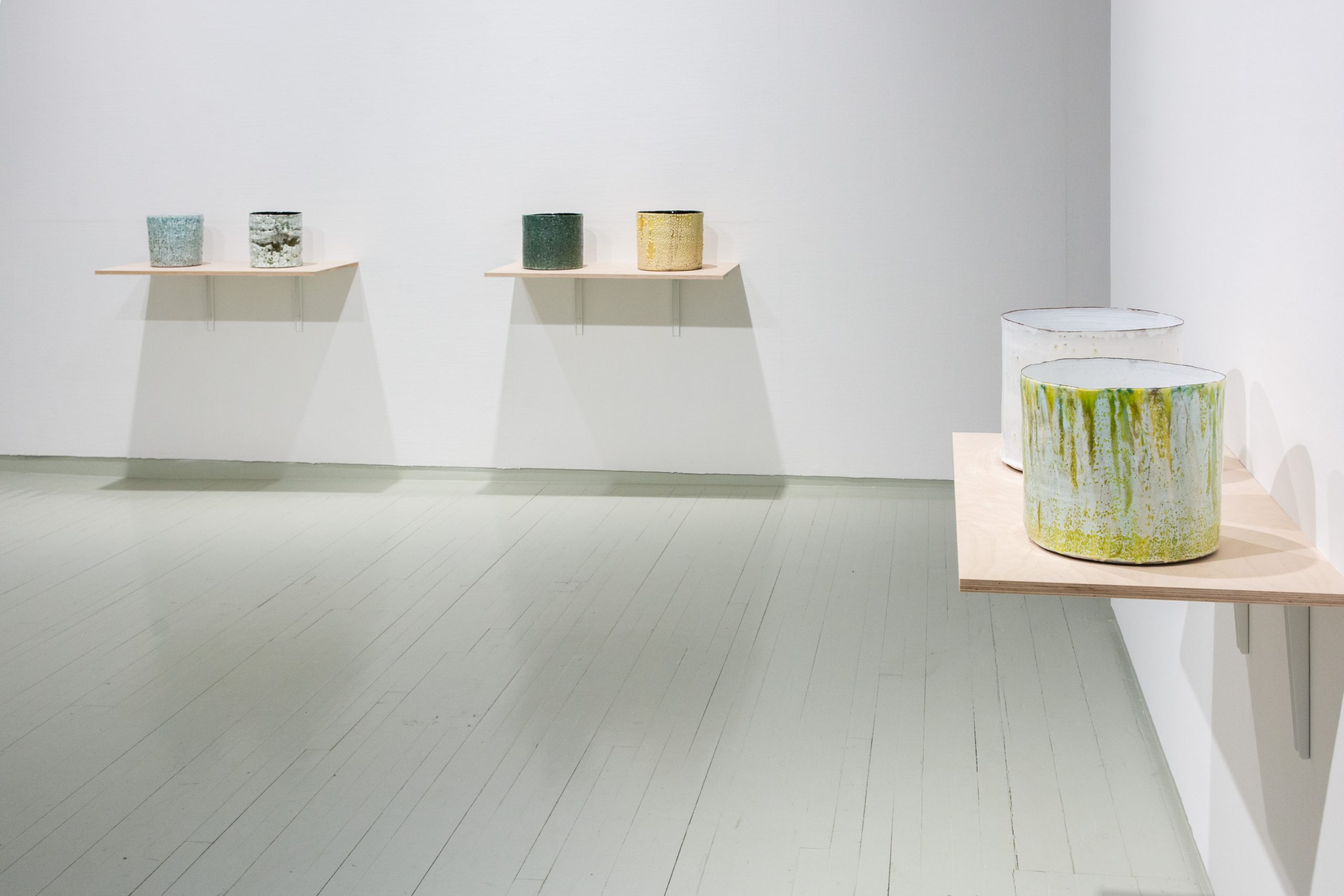 On Saturday 7 November opens the exhibition PRESENT at Bomuldsfabriken Kunsthall in Arendal in the south of Norway.
We are 5 well known ceramists that show our work in 5 different solo shows in the same space. Such as Yasuda Takeshi (GB), Sidsel Hanum (N),
Nina Malterud (N), John Skognes (N) and me Gunilla Maria Åkesson (S).
The show continues until 7 February 2021.
Because of the pandemi there won't be an ordinary preview. As no one of us can go there and because we are not allowed to gather more then 20 people at a time.
Hopefully we will be able to meet up later at the show if the pandemi slows down.