På lördag den 16 mars öppnar jag min utställning KÄRL på Blås & Knåda, Hornsgatan 26, Stockholm. Jag är närvarande på vernissagen från kl 11 – 16 under lördagen. Välkomna!
Öppningstider i övrigt är tisdag – fredag kl 11 – 18, lörd. Kl 11 – 16, sönd. 12 – 16.
Utställningen pågår fram till 3 april.
On Saturday 16 March I open my show VESSELS at Blås & Knåda Gallery, Hornsgatan 26, Stockholm. I will be present during the preview between 11 am – 4 pm. Welcome!
The regular openinghours are: Tuesday – Friday 11am – 6pm, Saturday 11am – 4pm, Sunday 12am – 4pm.
The show goes on until 3 april.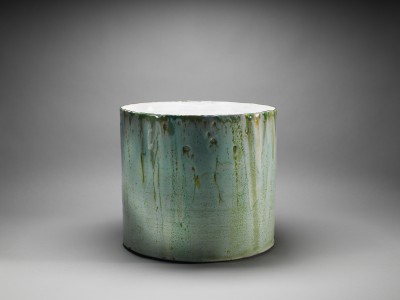 Under de samma dagarna den 13 – 17 Mars deltar jag på Design och Konsthantverksmässan i München. I utställningen Modern Masters 2019 / Meister det Moderne 2019 med 5 st olika KÄRL. Bla. Med Vessel no. 33 som ni ser ovanför.
Samt på Collectibles, också en hantverksmässa i Bryssel.
During almost the same days on 13 – 17 March. I participate at The Design and Craft Fair in Munich, Germany and at Collectibles in Brussels, Belgium.
I have 5 different Vessels at the Modern Masters 2019 show (Meister det Moderne 2019) Among these 5 you can see the one above, Vessel no. 33.
photo: Peter Carlsson
Under sista veckan fick jag också den glädjande nyheten att Ystads Konstmuseum har köpt två av mina KÄRL från Utställningen på Galleri Ping Pong i Malmö. Vessel no 39 och 40 kommer hädanefter att vara en del av Ystads Konstmuseums Samling.
During this week I had some great news. Ystads Artmuseum have bought two of my VESSELS. That means Vessel no. 39 and 40 will from now on be a part of Ystad Artmuseums Artcollection. And I am really satisfied and happy with this!
above: Vessel no 39 photo: Peter Carlsson