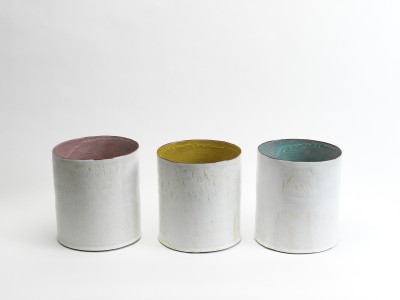 Jag har blivit inbjuden att delta på den välkända utställningen "Meister Der Moderne (Modern Masters) 2019″ på den Internationella Hantverksmässan i München 13 – 17 Mars 2019. Som anordnas av Handwerkskammer für München und Oberbayern.

Meister Der Moderne är en utställning av konsthantverk som visar arbeten av 30 konstnärer som i sitt arbete visar hantverk och estetik för vår tid.
Det är 30 välkända konstnärer från olika länder med olika material som utgångspunkt som är inbjudna. Och jag är en av dem! Och faktiskt så är det den 2dra gången jag deltar, först gången var i 2002.
I have been invited for the special exhibition "Modern Masters 2019" at the International Trade Fair in Munich 13-17 March 2019. That is organized by The Chamber of Crafts of Munich and Upper Bavaria
"Modern Masters" is a special crafts and applied arts presentation, showing works by artists who stands for the aesthetics of our time.
30 well known artists from different countries and different sections of the arts and crafts are invited. I am one of them. And this is the second time for me to take part in this exhibition, first time was in 2002.