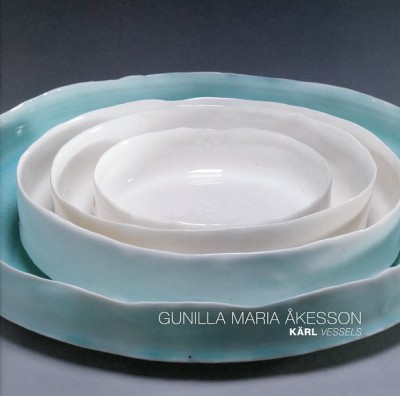 Nu har katalogen kommit och vernissagekorten. Nu ska jag bara plocka ut den sista bränningen och hoppas på att det finns något i den som jag kan packa i transporten som går imorgon.
Om en vecka är det dags, min utställning KÄRL öppnar på Kaolin, Hornsgatan 50, kl 11 -16. Välkomna!
Katalogen finns nu på min hemsida följ denna länken "Kärl – Vessels" då kan du läsa texten av Thomas Millroth och se katalogen.
Hemsidan är i övrigt uppdaterad med bilder av mina sista serie av arbeten "Container".
My new catalogue with works from the last 3 years has arrived and so has the cards for the opening of my soloexhibition VESSELS at Kaolin, Hornsgatan 50, Stockholm, on Saturday 30 april at 11 am – 16 pm. Welcome!.
My catalogue are now available at my website. Please follow this link "VESSELS" and you will be able to have a look into the catalogue and to read Thomas Millroths text, translated into english by Fenela Childs.
And my website is updated with new photos of my new series of works called "Container".